IRRRB Comprehensive List of Properties
Search Properties
Explore the range of available buildings and properties in northeastern Minnesota, efficiently and effectively, by using the search capabilities for buildings and sites on irrrbproperties.com. Additionally, you can obtain community profile information such as demographics, labor force wages, housing and much more - all available at the region, county, and community level - perfect for all your development needs. (Property Search)
Hibbing Area Chamber Member Properties
Howard Court - Downtown Hibbing
Welcome to Hibbing's premier professional building located in the heart of downtown. This three-story building is the ideal place for companies that want technology, convenience, and prestige that can only be found at the Howard Court.
The building is under new ownership and management, has been renovated to include state of the art security that includes card access secure entry as well as cameras both inside and out.
Howard Court also provides the fastest internet in town with 100MBS/100MBS.
Contact us today for a tour!
Call: 218-269-1122 for additional information and questions.
Email: infoHowardCourt@gmail.com
100 MBS/100MBS Internet
Card Access & Security Cameras
Perimeter and Rear Parking
Air Conditioned
On-Site Café
On-Site Convenience Store
Building Conference Rooms
Clean Modern Restrooms
On-line Portal for Rent Payments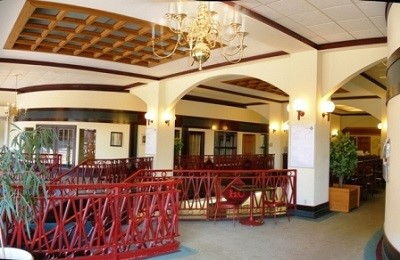 Lees Rental & Commercial Development
1810 3rd Avenue East, Hibbing, MN 55746
(218) 262-2860 • Fax: (218) 263-8960
Mesabi Mall
1101 East 37th Street, Hibbing, MN 55746
(218) 263-4915 • Fax: (218) 263-8329
Irongate Plaza
990 West 41st Street, Hibbing, MN 55746
(218) 262-4937