The Hibbing Area provides unmatched recreation 365 days a year. Hundreds of miles of hiking, biking, cross-country skiing and snowmobiling trails traverse the region; lakes and slow-moving rivers beckon anglers to cast a line year-round; and campgrounds surrounded by acres of scenic undeveloped spaces allow visitors to take in the beauty of the Iron Range.
The City's Parks and Recreation Department oversees more than 30 community parks totaling 1,600 acres. Golfers hit the greens at the City's nine-hole Municipal Golf Course or experience the highly rated, semi-private Mesaba Country Club.  The MCC encourages public play and the course is a must play!  It was founded in 1921 and has a long been known as one of the best courses in Minnesota to play.
Additionally, outdoor enthusiasts delight in the Mesabi Trail- a paved biking and hiking trail that covers more than 130 miles between Grand Rapids and Ely. If you are looking to walk and bike around Hibbing, please visit Hibbing - We're Ore and More for the Great Outdoors Walking & Biking Guide.
Contact:
mcc@mesabacc.com 218-262-2851
Pro shop:
g-yeager@mchsi.com Phone 218-262-4826
415 E. 51st St. PO Box 157 Hibbing, MN. 55746
Just down the road enjoy the Wilderness at Fortune Bay.  Designed by renowned architect Jeffery Brauer, The Wilderness at Fortune Bay | Fortune Bay Resort Casino is a golf experience not to be missed. Set among the majestic pines and dramatic rock outcroppings on the shores of Lake Vermilion, The Wilderness is a true golfer's dream. Featured amenities include fine dining in The Wilderness Grill, full-service Pro Shop, complete practice facilities systems and state-of-the-art GPS on all carts.
No matter what the season,  Giants Ridge Golf & Ski Resort offers top-notch facilities for skiing, winter sports and golf. Meeting and event facilities are available.
Contact:
info@giantsridge.com
800-688-7669 or 218-865-8000
6325 Wynne Creek Drive, PO Box 190, Biwabik, MN 55708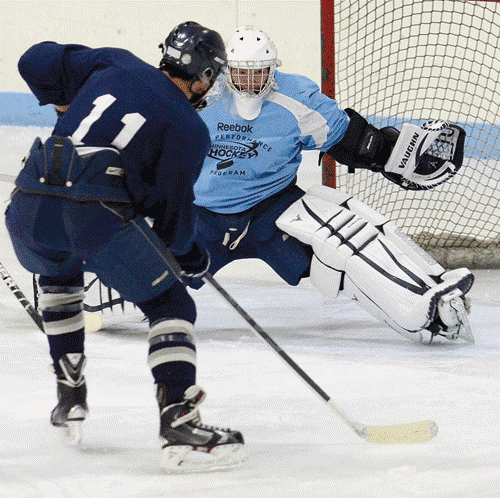 The Hibbing Curling Club has multiple 'spiels' throughout the season and is one of the largest clubs in northern Minnesota. State of the art facilities were recently remodeled. The club has produced several state, national, and Olympic champions.
Stop down at the Hibbing Memorial Building to catch up on boys' and girls' hockey, figure skating, or open ice. For more information, please call 218-362-5951.
If you are looking to take a drive, visit the beautiful McCarthy Beach State Park - only 20 minutes from Hibbing!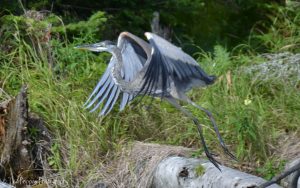 Make the trek to the Sax-Zim Bog for the annual Winter Bird Festival and for more bird sightings.
If you are interested in horse trail maps, pass information, and safety tips, please visit Horseback Riding : Trails and Pass Information: Minnesota DNR
Finally, visit Carey Lake, one of Hibbing's four major parks, to explore nature. Take advantage of the ski trails, bike trails, picnic grounds, and beach. For more information, please visit Parks and Fields - City of Hibbing.
From museums and live entertainment to exciting events, there is no shortage of things to do in the Hibbing area.
Racecar enthusiasts regularly visit the Hibbing Raceway.
Gamers find luck at the Fortune Bay Resort and Casino in Tower.
Live Entertainment is a mainstay at venues including the Hibbing High School Auditorium, Hibbing Community College Theatre and Bennett Park, which host concerts by the Hibbing Band.
And don't forget the Mesaba Concert Association which brings world-class entertainers into our community at reasonable prices.  For more information contact: mesabaconcert@gmail.com or 218-262-2061 (Lanae).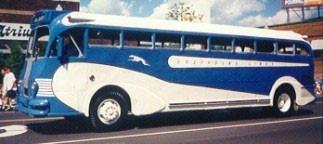 Hibbing is recognized as the birthplace of the bus industry in the United States. Visitors can now see and hear the story at Hibbing's newest attraction which includes seventeen historical buses.
Greyhound Bus Museum
1201 Greyhound Blvd., Hibbing, MN  55746
Telephone: 218-263-5814
Email: greyhoundbusmus@qwestoffice.net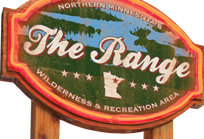 Hibbing also hosts a number of much-anticipated events, reinforcing the value of the community cohesion among residents, businesses and visitors.  Throughout the year are such events as the Hibbing Jubilee, Hibbing Winter Frolic Festival, St. Louis County Fair and the fast-paced race events at the Hibbing Raceway.
More than one day is needed to enjoy all this region has to offer, and the Hibbing hoteliers are ready to furnish guests with fine amenities and friendly Midwestern hospitality.  Business travelers and leisure tourists all find a home away from home at one of the Hibbing area's full-service hotels and motels or charming bed and breakfasts.  The area also offers several campgrounds and RV parks for those in search of more rustic accommodations.